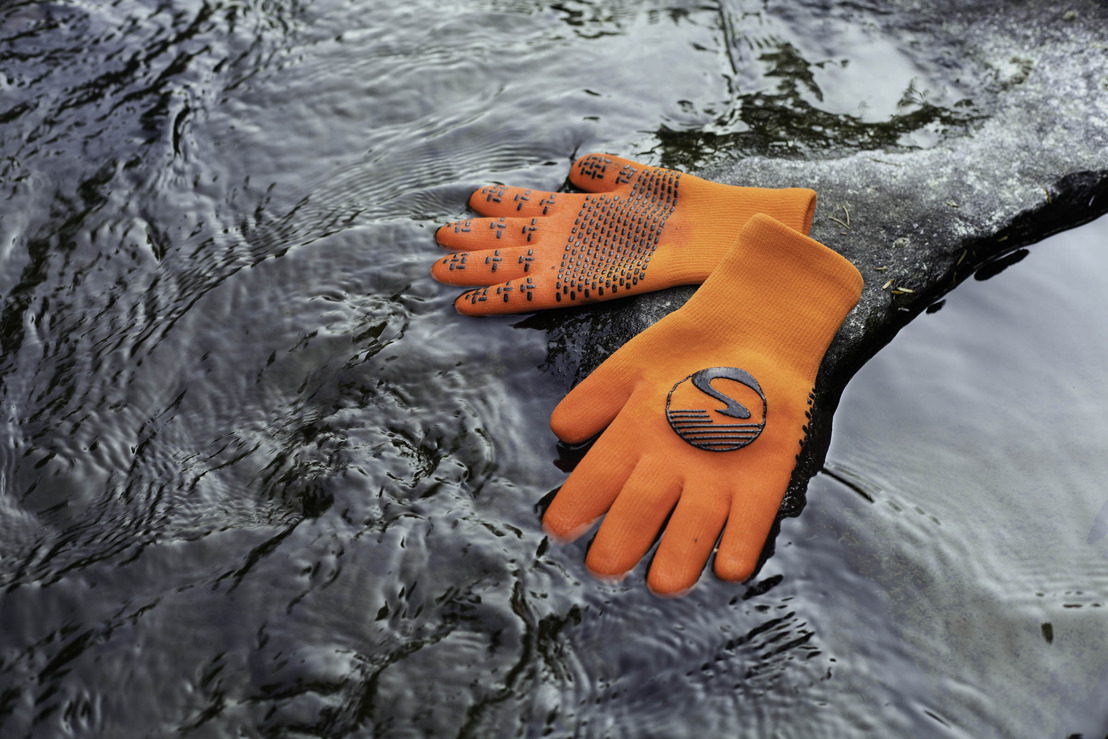 Showers Pass Releases New Lightweight Waterproof Gloves & Socks
The Next Evolution of Lightweight Waterproof Knit Glove and Socks Now Available
Monday, October 2, 2017 — PORTLAND, OR - Showers Pass - www.showerspass.com - continues their product innovations that protect outdoor enthusiasts against cold weather with the latest release of the Crosspoint Waterproof Gloves and Socks.
The Crosspoint Glove and Socks are fully waterproof and made with 3 bonded layers. A wear resistant knit exterior that feels like a regular knit glove, a seamless waterproof breathable Artex membrane, and a Coolmax FX moisture-wicking antibacterial knit lining to keep unwanted odor away. In addition, an integrated silicone layer on the palm has been applied to allow a firm grip on objects in damp environments.
"We are committed to providing advanced design, materials, and construction whenever we develop a new product. Our Crosspoint Waterproof Socks offer a practical cross-category solution to cold, wet feet. We have seen an incredible adoption of our waterproof socks and rapid growth in this category over the last two years and we are excited to provide another product to enhance outdoor enthusiast experience in foul weather." says Kyle Ranson, president of Showers Pass. "The new Lightweight socks are 9% lighter than the original but still maintain a durable reinforced toe and heel for maximum comfort. They effectively turn any shoe into a rainproof solution."
The gloves and socks combine waterproof breathable performance, dexterous fit, and a comfortable knit feel to make a sock and glove combination like no other. The product is available for order now in Neon, Pink, Forest Camo, Grey Camo, Black, Grey.
Lightweight Waterproof Socks Features:
3-layer waterproof breathable seamless Artex construction
Coolmax FX moisture wicking knit lining

Reinforced toe and heel for durability

Ergonomic fit

Sizes: S/M M/L L/XL XXL

Colors: Neon, PINK, Forest Camo, Grey Camo, Black, Grey
MSRP:
Crosspoint Lightweight Waterproof Socks - Camo

MSRP: $36 – Colors - Forest Camo and Grey Camo

Crosspoint Lightweight Waterproof Socks – Classic & Brights

MSRP: $34 - Colors - Black, Grey, Neon and Pink
Crosspoint Knit Waterproof Gloves Features:
3-layer waterproof breathable seamless Artex construction

Coolmax FX moisture wicking knit lining

Silicone grip on the palm

Ergonomic fit

MSRP: $45.00

Sizes: S/M M/L L/XL

Colors: Black, Neon Green and Safety Orange